Gonna slap a little sailing lexicon on ya.
When a person that owns a boat says their boat is "on the hard", and they are not in tears. They typically mean the boat is in storage, out of the water and on dry land, usually in a boatyard somewhere.
Which, as it turns out is the exact situation we are in right now, and have been for the last 3 or 4 months.
We arrived here in Tonga on the 12th of October 2015. Spent a 6 weeks or so checking out the islands, beaches, reefs and anchorages around the Vava'u island group until the 2nd of December when we had to put the boat on the hard….*wink* and have been living in a shitty little apartment since.
You might be asking yourself, "why not just stay on your boat, on the hard".
Answer: Cause it sucks.
So how does a boat go from this: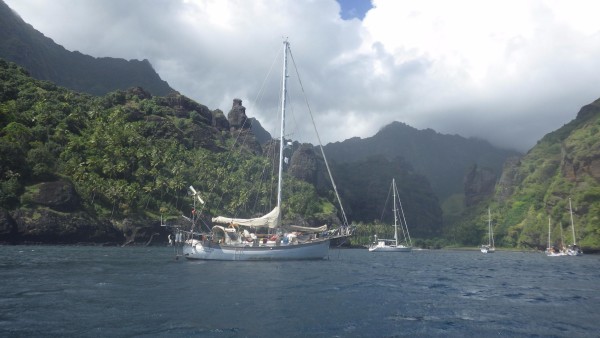 To this?*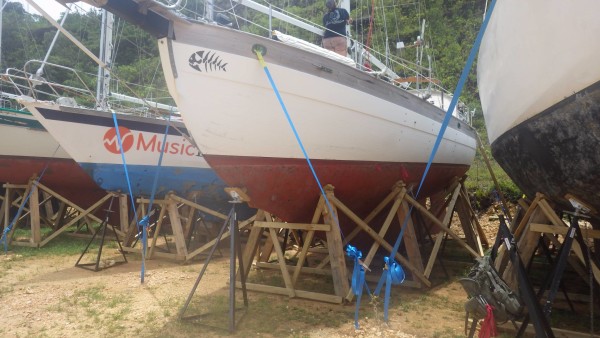 Watch this informative video to find out.

By the way, if you ever find your self in Tonga and need a place to store your boat. Stop in and say hi to Joe and Alan at The BoatYard in Tonga. Great guys and they will totally take care of your boat.
*The keen eyed reader will note that the picture of Palarran at anchor was taken in Fatu Hiva, Marquesas. So technically, you would have to add a couple thousand miles of awesome downwind, open ocean sailing** into the mix before you get to the haulout in Tonga.
**And a couple hundred miles of butt clinchingly terrifying miles too. Sorry to any dudes out there trying to talk their wives into this doing this trip….it's just part of the package. Crossing an ocean is NO SHIT for real. :)