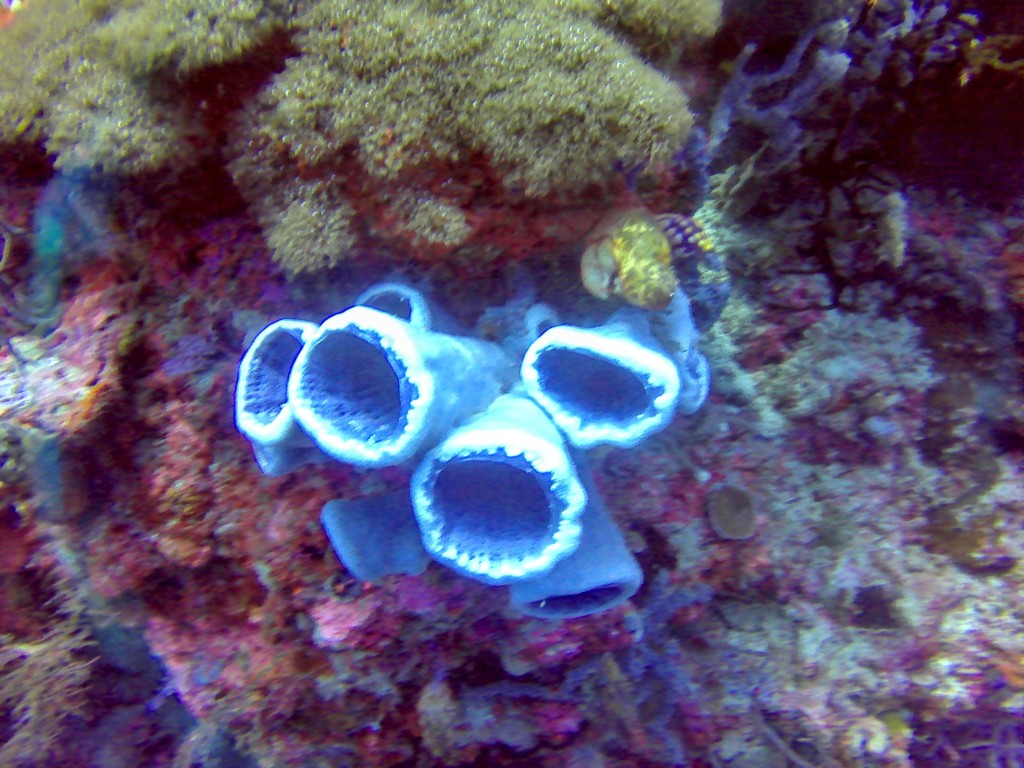 Every region, if not island group, in Indonesia is different. The people look different from each other, they have different customs, different beliefs and different food styles. It is the most wonderful part of this huge island archipelago. So why wouldn't their reefs and underwater features be the same?
The diving in north eastern Indonesia was so lovely. It was remote, untouched and wonderful in its simplicity. We dove in the Banda or Spice islands and found the reefs full of huge cones and giant fern corals. The fish were plentiful with huge specimens of Potato Grouper, Napolian Wrasse and Giant Trevally. There was so much to look at ones head would nearly snap from looking back and forh. Here, the waters are calm, the fish are not scared and the over fishing problem that plagues so much of Indonesia is almost non existent.
The Wakatobi archipelago, which lies 400 miles a bit south and east of the Spice islands, features pristine reefs with micro corals and delicate fan corals. The fish were plentiful and small feeder fish swarmed on the edges of the reef. The waters here were so crystal clear one could see for ever. The Wakatobi islands are in a National Park. Fishing is allowed, but not on certain reefs and only for private consumption or local market sales. 
I made a really poorly edited video combining the diving and snorkeling. The first part of the video is Banda Spice Islands and the later Wakatobi.
Diving and Snorkeling in Banda and Wakatobi Islands
Up next is diving in he rather different environment of Komodo National Park.